About the Author
Jordan Cosby is the author and creator of Urban Rights Blog. She is an experienced urban planner, researcher, and project manager. She has done international urban planning and human rights projects with various organizations, including, World Resources Institute, UNICEF, and New York University. She works on the the nexus between urban planning and other cross-cutting issues, including immigration, integration, water management, climate change, civic engagement, and children's well-being and youth empowerment. 
Her approach to urbanity is inclusive, sustainable, dynamic, and comprehensive. She aims to balance high level thinking and policy analysis with real-life experiences and street-level politics. Through her work, Jordan hopes to help close the gap between ideology and pragmatism, moving towards an urban future better for everyone.
To see Jordan's professional portfolio, please click here: professional portfolio.
About URB
Urban Rights Blog chronicles the author's interest in the struggle over people's right to public space and essential civil liberties. URB is a compilation of academic and op-ed pieces that discuss preserving the sanctity of public space and re-imagining its role in urban life today through inclusive and innovative planning and policy. She dedicates her work to the ways in which public space, systems, and policy can better function for immigrants, women, and children. Every word is written out of her firm belief that people should not have to live in fear of the elimination or denial of essential civil liberties, and that committing to the preservation of human rights ensures better livelihoods and futures for all. 
Awards
URB received its very first award! The blog is featured on Feedspot's Top 100 Urban Planning Blogs and Websites for Urban Planners & Urban Development Professionals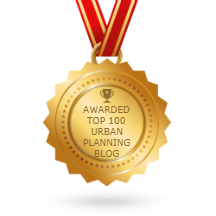 Subscribe! Subscribe! Subscribe!
Subscribing is easy. Just click on the menu tab above and enter your preferred email address. No spam here! By subscribing to the blog, you'll only receive emails when new blog posts are published. Thanks for reading!